Download SkatingFinland App to your phone using link or QR-code taitoluisteluliitto.page.link/app
Photo Gallery will be found from the App.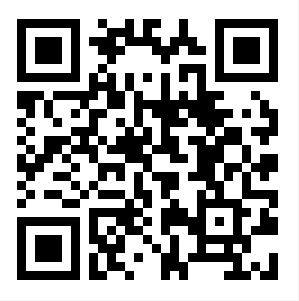 FREQUENTLY ASKED QUESTIONS
What is this competition?
Grand Prix Espoo 2022 is one of seven competitions in the annual ISU Grand Prix of Figure Skating series. This is the second time the Grand Prix competition will be arranged in Finland. The other events take place in the United States, Canada, France, Japan, England and Italy. More info about competitions from ISU web pages.
Where is Espoo Grand Prix 2022 being held?
The Grand Prix is held in Espoo, Finland. All competition and training events are held at Metro Areena. The address for the venue and practice rink is Urheilupuistontie 3, 02200 Espoo.
How can I volunteer?
Enrollment for volunteering has ended. We are in a fortunate position in which all volunteering positions were filled with local volunteers.
TICKET INFO
How do I purchase tickets?
All tickets are now for sale.
Tickets are sold ONLY via online service provider www.ticketmaster.fi No pre-order of tickets available. From their web pages you can find service in English, Swedish and Russian. Ticketmaster has physical stores throughout Finland. Find your nearest one here.
Do children require a ticket?
Children under two years of age do not require a ticket if they do not need a seat. If they do need a seat, a ticket must be purchased at full price.
Are there any discounts for groups?
There are no discounts for large orders on all-event ticket packages. Group tickets from Ticketmaster.fi phone service 0600 10 300.
What is included in the All Event ticket package?
The All Event ticket package gives you access to the entire event, from start to finish. Your ticket includes admission to all competition events, all official practices on the main Areena (except Gala practice that is closed to the public) and the Exhibition Gala on Sunday, If planning on attending multiple event sessions, an All Event ticket package is the most economical way to purchase.
Do I receive the same seats for each event?
If you purchase an All Event ticket, your seats will remain the same for all events. Only certain stands are opened to watch the practices, so the seat numbering is not valid in that case. If purchasing single event session tickets, you may or may not get the same seat based on availability.
When will I know where my seats are located?
You will be advised of your seat location when you purchase your ticket.
How can I see the practices?
You can but tickets fro the practices. All event -ticket includes practices also.
What procedure is used to allocate tickets?
Ticket allocation is based on best available seating at the time of purchase. You have also possibility to choose your own seating from the seating map.
Why are my seats flagged as being partially obstructed?
Due to the construction of the two-tiered judges' stand, commentator platforms, kiss and cry and the installation of television cameras, some seats may become partially obstructed in these areas. Finnish Figure Skating Association attempts to predict which seats may or may not be obstructed before tickets go on sale however it is uncertain which seats will be obstructed until on-site construction is complete at the event.
Where is the kiss and cry located?
The kiss and cry area will be located opposite of section 101 and 102.
Where is the judges' stand located?
The judges' stand will be constructed in front section 210 and 209.
When will I receive my tickets in the mail?
All tickets will be delivered immediately after you have bought them. Read more about delivery methods and prices Ticketmaster.fi.
Are tickets transferable or refundable?
Tickets are NOT refundable. There will be no exceptions to this policy. Please note, that theschedule and the athletes competing are always subject to change.
What do I do if my tickets are lost or stolen?
If you have misplaced or have had your tickets stolen, contact Ticketmaster.fi customer service right away to have the original tickets cancelled and replacement tickets set up for you.
GENERAL INFORMATION
Gifts and flowers to skaters
According to ISU guidelines no gifts & flowers to skaters is not permitted to throw any items to the ice at any time. If Skaters will be offered gifts/flowers, they shall refrain from accepting them politely.
Safety and items allowed at the Arena
It is forbidden to bring own drinks or meals to the Metro Arena. The restaurant services of the arena are available during events, and sweet and savoury snacks are available every day. A refillable water bottle is allowed.
When required, the ticket holder has to prove their identity.
Spectators not obeying by the regulations can be removed from the Arena by event staff.
Firearms, multifunctional tools, drugs, explosives, fireworks, pets etc. are forbidden in Metro Arena.
Practices
Practices are open to the audience only in the main Areena and can be attended only by All-event tickets holders.
Baby carriages, strollers and cloakroom
There is no separate place for the baby carriage preservation. There is no separate place for storage of baby carriages or strollers. There is no cloakroom in the arena.
Exhibitors
There are several exhibitor stands on the first floor of the Metro Areena that are open to the public during the competition. If you are interested in registering as an exhibitor, please contact event coordinator Raisa Brandt raisa.brandt@stll.fi
Promotion at the Metro Areena
Any kind of advertising and promotion by a non-event organizer or their official partners is forbidden. Promotional materials that show competing brands, businesses or events are not allowed at the Metro Areena. If you are interested in sponsoring the event, please contact Salla Mäkelä, salla.makela@stll.fi

Taking photos and video recording

Taking photos from the seat is aloud but it cannot disturb any audience. The camera must not make any sound.
When you arrive to the event, you should read the video rules for the audience. In the competition video recording from the public is restricted: no third party or private person may distribute the competition event or performance in real time on a public channel.
Questions?
If you have any questions that are not answered here, please forward them to info_gpespoo@stll.fi