Tickets go on sale on December 7th 2023.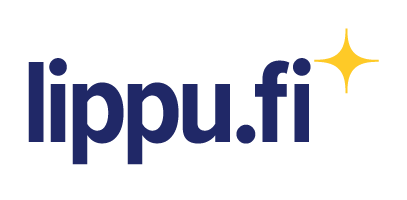 Lippu.fi has numerous sales points throughout Finland where you can purchase tickets and collect your reservations. Tickets can also be bought at R-kiosks. You can find all sales points at https://www.lippu.fi/help/outlets/.
All Event ticket campaign until December 23, 2023: By purchasing a minimum of 10 All Event tickets in a single transaction, you will receive a 10% discount off the ticket price. Through the online store, you can buy either >10 adult tickets or >10 children's ticket packages (the maximum number of ticket packages through the online store is 30). If you wish to combine a 10-person ticket package with both adult and children's tickets (e.g., 7+3), you'll need to purchase the tickets either by sending an email to ryhmat@lippu.fi or by calling customer service at +358 600 413141.
| | | |
| --- | --- | --- |
| All Event 10.–11.2.2024 (personal) | Adult | 60 €* |
| All Event 10.–11.2.2024 (personal) | Children (4–16 y) | 30 € |
| Day Ticket, Saturday 10.2.2024 | Adult | 30 € |
| Day Ticket, Saturday 10.2.2024 | Children (4–16 y) | 15 € |
| Day Ticket, Sunday 11.2.2024 | Adult | 40 € |
| Day Ticket, Sunday 11.2.2024 | Children (4–16 y) | 20 € |

*The ticket price is increased by Lippu.fi's service fee of €1.60 to €5.00, depending on the ticket price .An order fee starting at €1.50 is added to the order total (www.lippu.fi).

When paying with Virike vouchers, Lippu.fi charges a separate service fee of €5 per order.

Tickets purchased from the Helsinki Ice Hall's box office are subject to an additional service fee of €5