The sports community aims for responsibility in sport activities
Our actions are transparent, open and inclusive.
Sports are a source of joy and positive experiences. No one should experience bullying, harassment or other inappropriate behaviour.
All are welcome to our activities.
We operate sustainability and consider future generations.
Our approach to sport is fair and clean.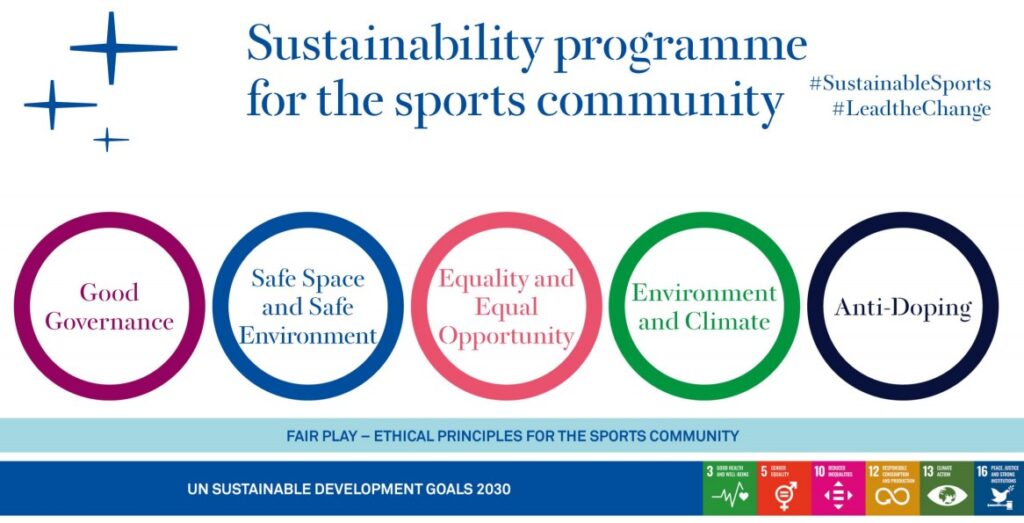 Read the Sustainability programme for the sports community 2020-2024.
Read the Vastuullisuus taitoluistelussa 2021 – Sustainability in Figure Skating material (in Finnish)
In below inportant material related to sustainability in sports. More material in Finnish can be found here.
Good Governance
Safe Space and Safe Environment
Equality and Equal Opportunity
Environment and Climate
Anti-Doping